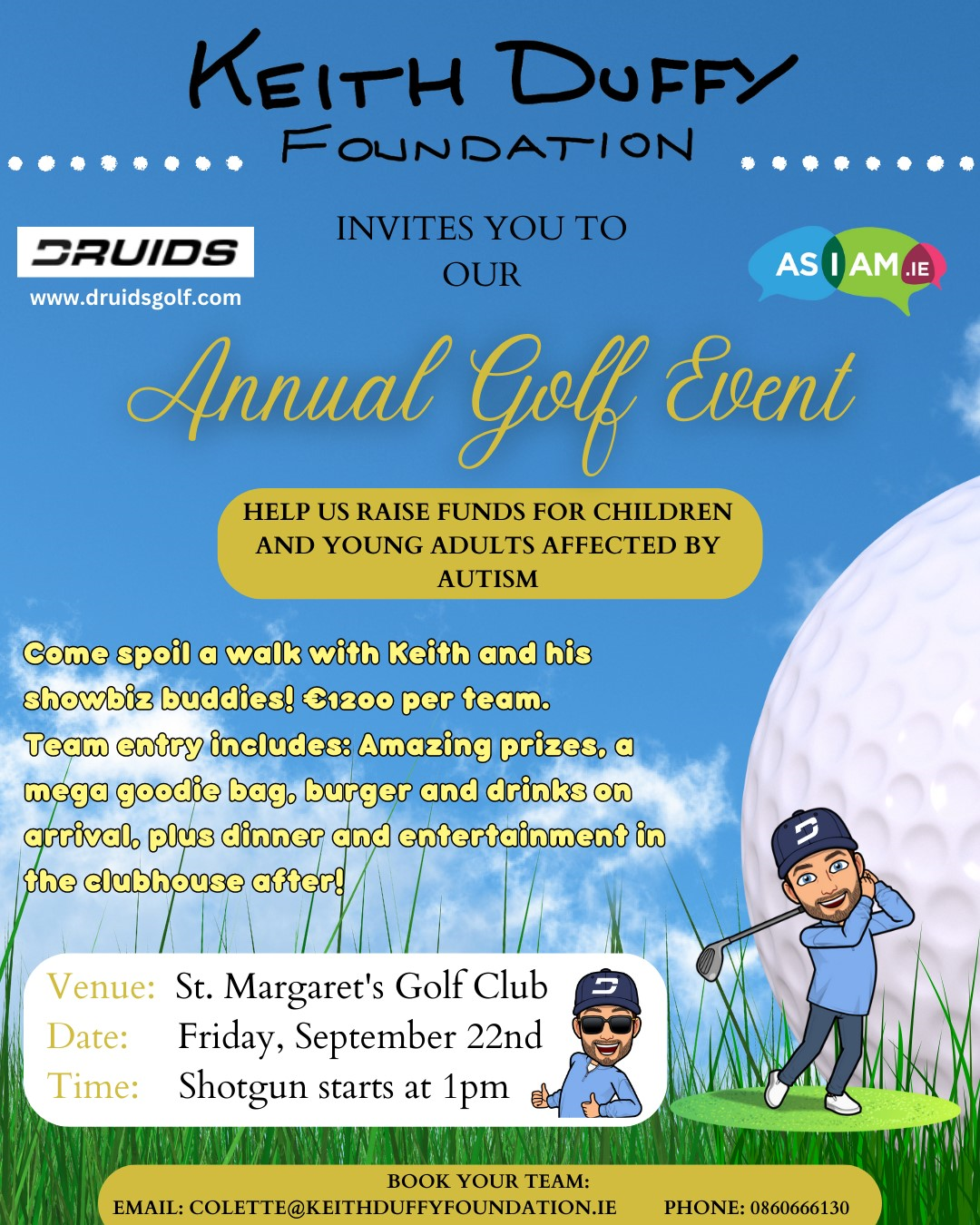 We are thrilled to announce that the Keith Duffy Foundation is back and stronger than ever after  five years! This foundation is on a mission to make a meaningful difference in the lives of children and young adults affected by autism. In Ireland, the number of families affected by autism and not receiving the appropriate support, guidance, intervention, and education they desperately need is truly disheartening, and together, we can change that!
Join us in supporting this incredible cause and let's work together to bring about positive change for those affected by autism. Mark your calendars for the highly anticipated golf event on Friday, September 22nd, at the prestigious St. Mary's Golf Club. Not only will you have the chance to showcase your golfing prowess, but there will also be a fantastic array of prizes up for grabs! And that's not all—enjoy a warm welcome with goodie bags, burgers, and drinks upon arrival, followed by a delicious dinner and entertainment in the clubhouse.
With just €1,200 per team, you can contribute to the Keith Duffy Foundation's efforts in making a tangible impact on the lives of these remarkable individuals. Let's come together, have a fantastic day on the green, and raise funds to ensure that families affected by autism receive the support and opportunities they truly deserve. Don't miss this opportunity to make a difference—your participation can change lives! See you on the course!
#inclusion #ASD #beautifulmind #educatedon'tdiscriminate #autismawareness #ourchildrenourfuture