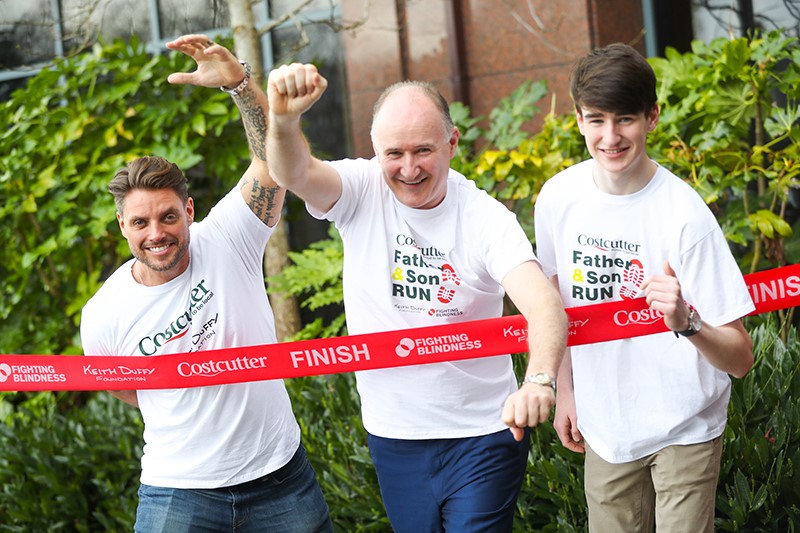 Costcutter has announced a new corporate partnership with the Keith Duffy Foundation, which aims to provide practical support to chosen children's charities across the country.
Speaking at the charity partnership launch with Costcutter, Keith Duffy said
"We want to go direct to the people in need, helping individuals, families and schools, in particular, so that funds raised make a real and immediate difference.  Costcutter's support in achieving this will be invaluable," Keith Duffy told the Costcutter group members.
The first fundraiser will be a 'Father & Son Run' in Cork and Dublin this coming October, with Costcutter owners and staff taking part alongside the public and collection boxes in all stores.
The Barry Group will market the charity initiative nationally, with a national media campaign, as well as strong in-store marketing and POS.
Critically ill children and young people, and those with disability or learning difficulties are the focus of the new charity, which will host a number of high-profile annual events.  These include the Keith Duffy Ball and Golf Classic, as well as smaller events, including promoting local fundraisers for chosen charities around Ireland.
Autism is among the causes Keith Duffy Foundation supports; a charity of choice for the celebrity and his wife Lisa, since their daughter Mia was first diagnosed with the disorder at 18 months old. Over €8 million was raised for Irish Autism Action during Keith Duffy's time as the organisation's patron.
Jim Barry, managing director of Barry Group which services the independent Costcutter stores, says practical local support for good causes appeals greatly to the local store owners.
"Costcutter is the locally owned store at the heart of communities and, as such, can tap into the generosity of people who want to contribute locally to good causes", the retail boss said.